:: History ::
Woman's City Club has a long and impressive history. Since 1915, WCC has…
Fostered civic reform and social justice, inclusiveness and diversity.
Promoted harmony among the diverse cultures making up our neighborhoods.
Participated in founding the Cincinnati City Planning Commission, Hillside Trust, Better Housing League, and Citizens for Civic Renewal, and Citizens Active to Support Education.
Helped establish the first Race Relations Committee in Cincinnati.
Introduced Study Circles to encourage civic participation.
Improved the status of women through educating the community about issues affecting women and empowering women through leadership training workshops.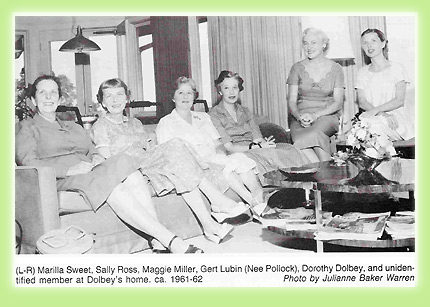 Woman's City Club was founded at a historic time — when women were uniting in their fight to secure the right to vote. In 1915, civic-minded women needed a space where their voices could be heard and where they could find support as they worked together to shape change in the city.
When WCC was first established, the club was organized to mirror the committees of City Council. The WCC committees served as "watch dogs" for the correlating council committee and held them accountable. Every year, they issued a Report Card for City Government which was published in the Cincinnati Post. (Issues can be found in the archives of the Museum Center.) The club became involved in charter reform, restructuring election methods for city and county government to ensure better representation.
Throughout this past century, we have played the role of advocate for minorities, children, families, low-income women, and other victims of social and economic injustice. We have worked hard to promote peace and harmony among the diverse cultures that make up our neighborhoods. We have sought to empower those who are most vulnerable and facilitate productive dialogue between the socio-economic sectors of our community. Boosting the status of women has provided a central focus of civic action. We have been committed to providing fair and affordable housing, improving our schools, securing safety in the streets, enhancing the health and livability of the urban environment, and supporting the arts. Through our educational programs, leadership workshops, national speaker forum, monitoring city council, and convening town meetings, we see our role in the city as providing a catalyst for community participation and connection. WCC has been called "one of the most influential organizations in the city."