Interested in shaping the future of
Greater Cincinnati?
JOIN US!
WCC initiates community conversations, educates people on local issues and moves citizens to action consistent with our values.
PROTECTING OUR RIGHTS WITHOUT ROE V. WADE
 WEDNESDAY,  SEPTEMBER 21
6:30 pm Social Time ~ 7 pm Program
In person & via Zoom
Mt. Auburn Presbyterian Church 
Geier Room
103 William Howard Taft Road, Cincinnati

For In Person,
RSVP to wcc@womanscityclub.org
or 513-751-0100
Panelists will discuss the reversal of
Roe V. Wade and its impact on:

challenges for community health services and people needing services
concerns of medical professionals
the potential inequity of Ohio's laws on lower income and minority women
navigation through the new laws
ways in which people can advocate for women's health and civil rights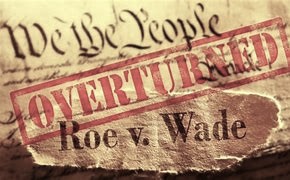 WCC'S RESPONSE TO THE REVERSAL
OF ROE V. WADE
WCC cannot stay silent about the U.S. Supreme Court's reversal of Roe v. Wade. Women's freedom to make decisions about their own bodies is now being eliminated in many states, whose legislatures now have the legal authority to regulate or ban the procedure at any point in a pregnancy and for any reason.
These harmful decisions at the national and state levels are an issue of social justice, and may be the beginning of an assault on the constitutional guarantee to equal protection of the laws and the right to due process that could also threaten the rights of BIPOC (Black, indigenous, and people of color), LGBTQIA+, and other historically marginalized communities.
For WCC's full statement, click here.
COMMITTEE MEETINGS



(All online at present except as noted)  
Membership Committee
Wednesday, September  7, 5:30 pm
Committee meets monthly on first Wednesdays.
-------
Social Justice Action Group
Thursday, September 8,  6:30 - 7:30pm
-------
National Speaker Committee
Monday, September 12,  7:30 pm
For more information, contact wccpresident2020@gmail.com
-------
Communications Committee
Tuesday, September 27,  5 pm
Committee meets monthly on last Tuesdays.
-------
 Program Committee
Wednesday, September 28, 7 pm
Committee meets monthly on 4th Wednesdays.
NOTE:
Woman's City Club offices are open with limited hours: M/W/F from 10-2 pm.
If you have any questions, email us at wcc@womanscityclub.org or call
513-751-0100 and we will respond as soon as possible.
Watch Part 2 of the two-part March/April forum Ohio River Watershed: How to Keep it Healthy.  This video, Who Speaks for Nature?, can be seen HERE.
Watch Part 1 of the two-part March/April forum Ohio River Watershed: How to Keep it Healthy.  This video, Greater Cincinnati Water Works - Ensuring Good Water Quality from Source to Tap, can be seen HERE.
Watch the video of the February 2022 Forum by clicking:  The Park Board: Time for a Refresh? - YouTube
Watch the video of the January 2022 Forum: A New Day at City Hall:
Rebooting the Council-Manager
Form of Government: YouTube Link HERE
CLICK HERE FOR MORE VIDEOS OF PAST FORUMS
------------------------------------------------
Lighting the Fire, Leading the Way: WCC's history from 1965 - 2015
Stirring the Pot in the Kitchen and the Community for 100 Years, with recipes from WCC members from World War I, the Fifties and the present
Keep on Fighting: The Life and Civil Rights Legacy of Marian A. Spencer
by Dot Christenson
The Odd Coloring Book
by WCC Member and Artist
Harriet Kaufman