Interested in shaping the future of
Greater Cincinnati?
JOIN US!
WCC initiates community conversations, educates people on local issues and moves citizens to action consistent with our values.
NOTE: Woman's City Club offices are now open with limited hours: Mondays, Wednesdays and Fridays from 10 - 2 pm. If you have any questions, email us at wcc@womanscityclub.org or call 513-751-0100 and we will respond as soon as possible.
A New Day at City Hall: Rebooting
the Council–Manager Form
of Government
REGISTER HERE
---
NATIONAL SPEAKER FORUM: Wednesday, April 6, 2022, 7 pm: featuring civil rights leader and historian Dr. Mary Frances Berry at Memorial Hall. CLICK HERE for more information.
COMMITTEE MEETINGS



(All online at present except as noted.)
Social Justice Action Group: Thursday, January 13, 6:30 pm
Communications Committee: Tuesday, January 25, 6 pm
Committee meets monthly on last Tuesday.
WCC Board Meeting: Monday, January 31, 7:00 pm
Board meets every other month on fourth Monday.
Membership Committee:  Wednesday, February 2, 5:30 pm
Committee meets monthly on first Wednesday.
National Speaker Committee: Monday, February 7, 4:30 pm
For more information, contact aliceschneder@womanscityclub.org.
Program Committee: Monday, February 14, 6:30 pm
Committee meets monthly on second Monday.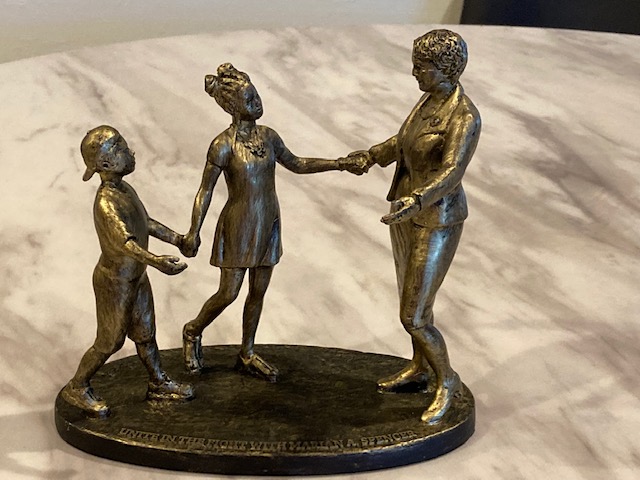 Marian A. Spencer statuettes available for purchase. CLICK HERE
OUR CENTENNIAL BOOKS CAN STILL BE PURCHASED:
CLICK HERE TO ORDER ANY OF OUR BOOKS
Lighting the Fire, Leading the Way: WCC's history from 1965 - 2015
Stirring the Pot in the Kitchen and the Community for 100 Years,
with recipes from WCC members from World War I, the Fifties and the present
Keep on Fighting: The Life and Civil Rights Legacy of Marian A. Spencer
by Dot Christenson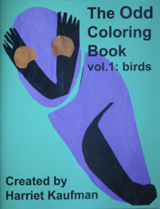 NEW: The Odd Coloring Book
by WCC Member and Artist Harriet Kaufman