Purpose:  The Social Justice Action Group addresses a wide range of concerns including issues of racial justice, gender equality, equal access to health care & affordable housing, criminal reform, citizen empowerment and voting rights.
THE SOCIAL JUSTICE ACTION GROUP
The WCC Social Justice Action Group met in November 2021 and discussed how we focus on the following previously identified priorities:
• Livable wages & affordable housing
Suggested priority: Let's look at inadequate/inequitable income issues/livable wages and affordable
housing and consider providing education on the need to increase minimum wage initiatives and the toxicity of generational classism. There is a particular community need to amplify these issues.
• Voting rights
• Social Justice
Racial justice, criminal justice reform & women's issues/rights/LGBTQIA+ movement/gender equality/City's gender equality report
• Access to health care
• Education
ACTION STEPS UNDER CONSIDERATION:
• Support the work and help amplify the missions of UrbanLeague's new Social Justice Policy Center and other community social justice organizations.
• Decide on steps to merge Thriving Cincinnati into our Social Justice Action Group, including update of the TC website.
• Update social media from Thriving Cincinnati to SJAG.
• Delegate duties, e.g., social media person, volunteers to write educational pieces on legislation, volunteers to write statements of support or opposition on behalf of the SJAG and WCC. We need your expertise! SJAG'S overall theme for future activities is educating about
issues, advocating for legislation with inadequate income issues and affordable housing priorities, and findng hands-on ways to make a difference
~ David Siders, VP for Civic Engagement
Status of Women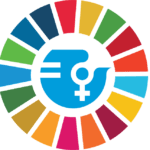 Purpose:  The Status of Women Action Group addresses a wide range of women's empowerment issues, including their economic and mental and physical health, working in collaboration with other community organizations. The group is now partnering with the Social Justice Group on activities and programs. READ MORE STatus of Women