Woman's City Club of Greater Cincinnati
Announces

2016 National Speaker
Thursday, April 14, 2016 at 7:30 pm
Music Hall Ballroom, 1241 Elm Street in Over-the-Rhine 
Isabel Wilkerson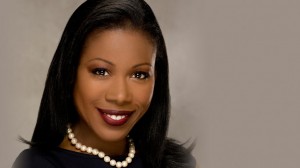 This year, we are very excited to announce that our guest speaker is Mariel Hemingway, famed actor and longtime advocate for mental health awareness. WCC will be hosting our twenty-second annual fundraising event on Thursday, April 23, 2015, at Music Hall in historic Over-The-Rhine. This regionally recognized forum has given the Cincinnati community the opportunity to enjoy a number of engaging and renowned public speakers over the years including Terry Gross, Diane Rehm, Naomi Tutu, Candy Crowley, and Kerry Kennedy.
Mariel Hemingway's presentation"Running from Crazy:  A Life Journey with Mariel Hemingway will address her own family experience and her work with mental health organizations nationally. Her grandfather, literary icon Ernest Hemingway, and her sister, super model Margaux Hemingway, both committed suicide. Mariel has since courageously devoted her work to restoring balance to her own life through healthy living and, in her words, "raising consciousness and awareness that we as human beings are self-healing, self-sufficient, and self-sustaining."
Click here for biography Mariel Hemingway
Running From Crazy: Official Trailer (Mariel Hemingway and …
For various levels of support,
click here.
Individual tickets are $40.00.  You can purchase tickets below(and sponsorships) online or you can  make out a check to The Woman's City Club and mail to:
The Woman's City Club
103 Wm. Howard Taft Road
Cincinnati, OH 45219
For more information call 513-751-0100