HISTORY
The Woman's City Club has had a distinguished history in Cincinnati, and its future is full of possibilities.
Founded back in 1915… the Woman's City Club Of Greater Cincinnati has been called one of the most influential organizations in the city. Established during an historic time when courageous public-spirited women were uniting in their fight to secure the right to vote, women sought out meeting spaces where their voices  could be heard and where they could find support as they worked together to shape change in the city. In the early years of its formation, the City Club organized itself to mirror the committees of City Council. WCC committees served as "watch dogs" for council committees and held them accountable. To report their findings, the Club issued a Report Card for City Government, published in the Cincinnati Post. Over the years, the club became involved in charter reform and restructuring election methods for city and county government to   ensure better representation. It often achieved reform by working with other organizations, as it does today.
In the early twentieth century… WCC forums on city planning led to the first City Planning Department in the United States. WCC advocated for support for social work and human services in the city and county. WCC hosted weekly forums to raise public awareness about the need to target housing for low-income women. They advocated for women in building and property management trades. WCC's work in city planning led to the development of housing projects to replace "shanties" and "blight." Members hosted a domestic violence prevention luncheon with the Rape Crisis & Abuse Center and the YWCA. WCC was a pioneer in race relations during the 1940s when Cincinnati ("a northern city with a southern exposure") remained racially segregated  even though legal restrictions had been lifted 30 years earlier. (See Andrea Tuttle Kornbluh's article Woman's City Club: A Pioneer in Race Relations at www.library.cincymuseum.org)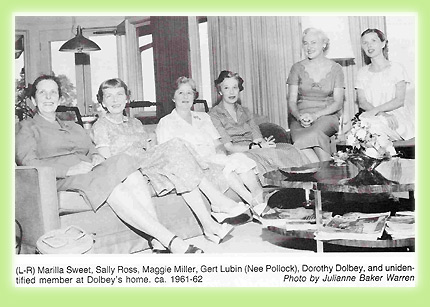 Throughout the century… WCC has advocated for minorities, children, families, low-income women, and other victims of social and economic injustice. Fostering civic reform and social justice, inclusiveness and diversity, WCC has worked to promote harmony among the diverse cultures of our neighborhoods. We have worked hard to promote peace and harmony among the diverse cultures that make up our neighborhoods. We have sought to empower those who are most vulnerable and facilitate productive dialogue between the different socioeconomic sectors of our community. Boosting the status of women has provided a central focus of civic action. We have been committed to providing fair and affordable housing, improving our schools, securing safety in the streets, enhancing the health and sustainability of the urban environment, and supporting the life of the arts.
Today… we remain dedicated to the vision and commitment of our first members over a hundred years ago. Through our educational programs, leadership workshops, annual national speaker forums, city council monitoring, and town hall meetings, we continue to see our role in the city as a catalyst for community participation and connection. The timeline below illustrates WCC's dedication and commitment to shaping change in our region for more than a century.
Woman's City Club commissioned two histories documenting the century of its service: Lighting the Way: The Woman's City Club of Cincinnati, 1915-1965, Andrea Tuttle Kornbluh, 1986 Young & Klein, Cincinnati, Ohio and Lighting the Fire, Leading the Way: Woman's City Club of Greater Cincinnati, 1965-2015, Rachel E. Powell, University of Cincinnati History Dept., Cincinnati, Ohio.